Construction of an image processing research platform based on deep learning
Project description/goals
Our Project aims at the challenges in image analysis and image-based 3D reconstruction, such as crowd pose estimation, 3D human generation, 3D indoor scene reconstruction and so on.
Importance/impact, challenges/pain points
Image is an important way to gain information. Restoring 3D information from 2D images can significantly facilitate the analysis and decision making in computer.
Solution description
To tackle the information ambiguity in 2D image, we construct effective 3D priors, including parametric-based statistics models and deeplearning-based object shape priors.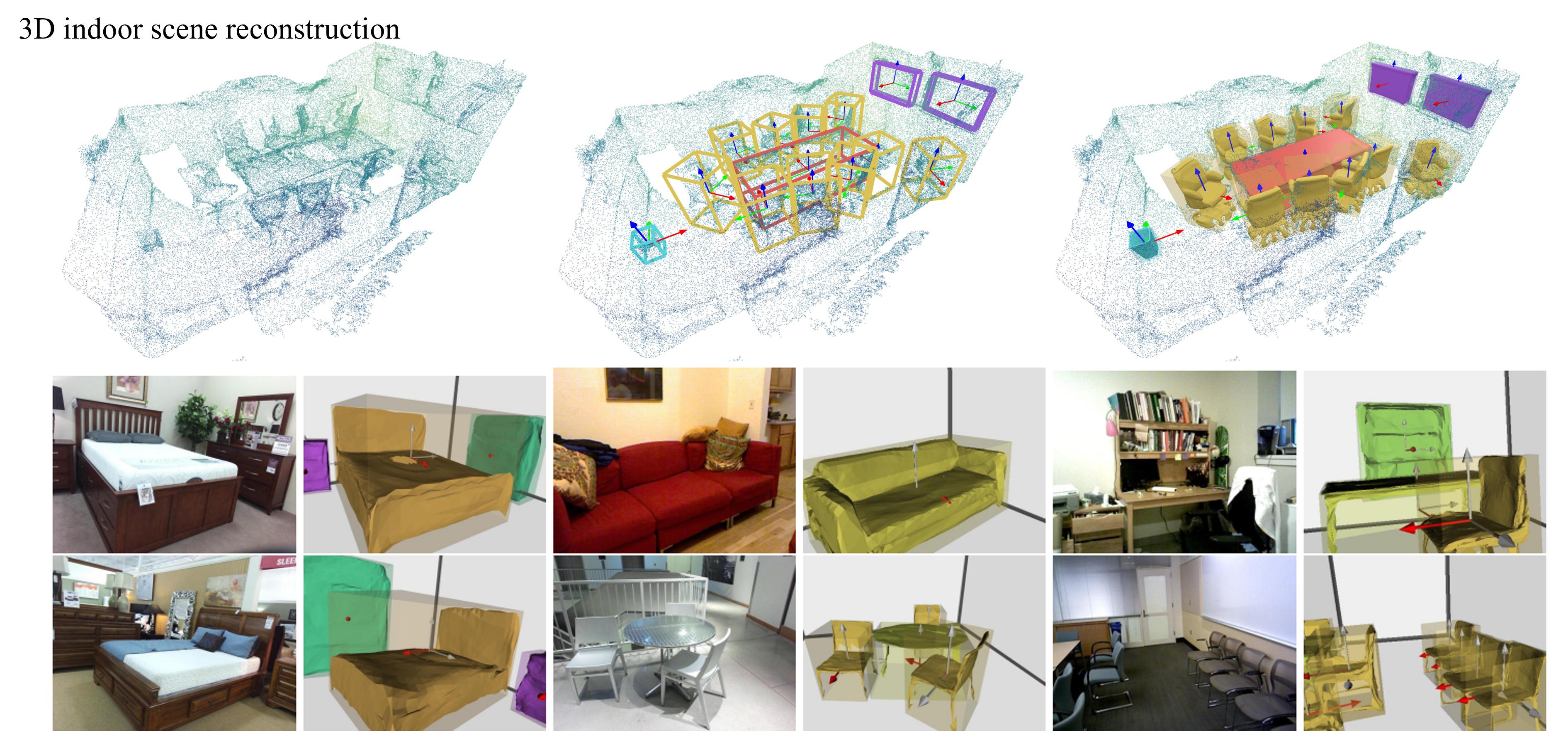 Key contribution/commercial implication
We tackle several challenges, including a novel framework for crowd pose estimation, 3D garment reconstruction from single images, 3D visual grounding in RGBD images and Sketch-based shape modeling for 3D animal head design.
Next steps
While our methods capture the coarse 3D information, we lose the details. In the future works, we will explore how to recover the fine structure shape from images.
Collaborators/partners
University of Science and Technology of China (USTC), South China University of Technology (SCUT), Dalian University of Technology (DUT)
Team/contributors
Xiaoguang Han, Dong Du, Zhaoxuan Zhang, Yuda Qiu, Jiapeng Tang, etc.