SRIBD, CHUKSZ and KAUST Sign MoU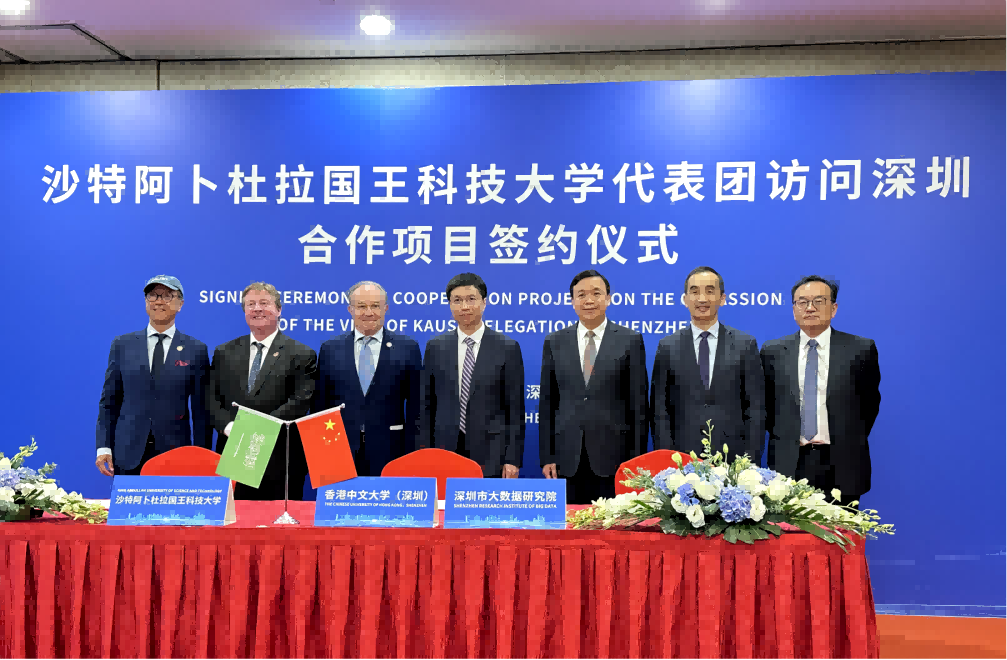 On March 17th, witnessed by Cheng Buyi, member of the Standing Committee of the Shenzhen Municipal Committee and Minister of the Organization Department of the Municipal Committee, and Zheng Hongbo, member of the Standing Committee of the Municipal Committee and member of the Party Group of the Municipal Government, the Shenzhen Research Institute of Big Data (SRIBD) , the Chinese University of Hong Kong, Shenzhen (CUHKSZ), and King Abdullah University of Science and Technology in Saudi Arabia (KAUST) signed a memorandum of cooperation. According to the content of the memorandum, the three parties will jointly establish a Joint Laboratory for Scientific Computing and Machine Learning.
This cooperation marks the establishment of a tripartite cooperative relationship. SRIBD, CHUKSZ will cooperate extensively with KAUST in scientific research, talent cultivation, academic exchanges, and other aspects, and jointly stimulate technological innovation vitality towards cutting-edge technology. They will explore frontier computing fields and promote the transformation of scientific research results.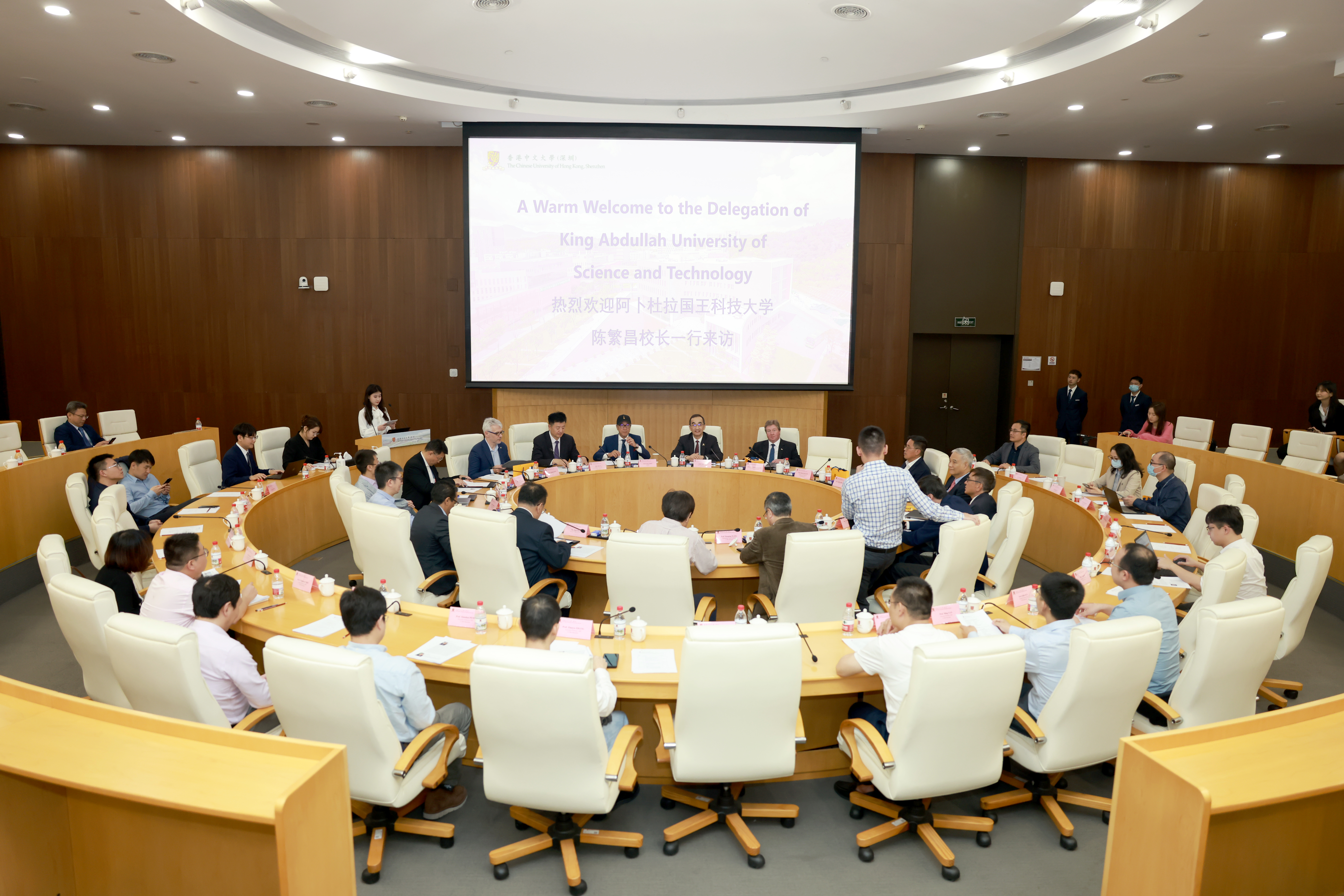 on March 20th, President Chen Fanchang and his delegation from KAUST visited CHUKSZ, and further discussed cooperation matters with Professor Luo Zhiquan, Vice President of the Chinese University of Hong Kong, Shenzhen, and Director of SRIBD, and Dr. Li Ping, Executive Director of SRIBD.
King Abdullah University of Science and Technology (KAUST) is a public research university located in Thuwal, Saudi Arabia. It was established in 2009. KAUST is a graduate-level research university that focuses on science and technology, including computer science, engineering, material science, and environmental science. It has a diverse international community, with students and faculty from over 100 countries. The university is known for its cutting-edge research facilities, including a supercomputer, a nanofabrication laboratory, and a Red Sea research center. It has collaborations with several leading universities and research institutions worldwide and is committed to developing solutions to global challenges through innovative research and education.