SRIBD held the 2023 Mid-Year Conference
On the morning of June 30th, the Mid-Year Summary Conference of the Shenzhen Research Institute of Big Data was held at Room 103, Daoyuan Building, The Chinese University of Hong Kong, Shenzhen. The conference was attended by Academician Luo Zhiquan, the Director of SRIBD, Dr. Lee Ping, the Executive Director, Vice Director Yu Tiegen, Professor Li Haizhou, Chief Scientist, as well as all the staff members.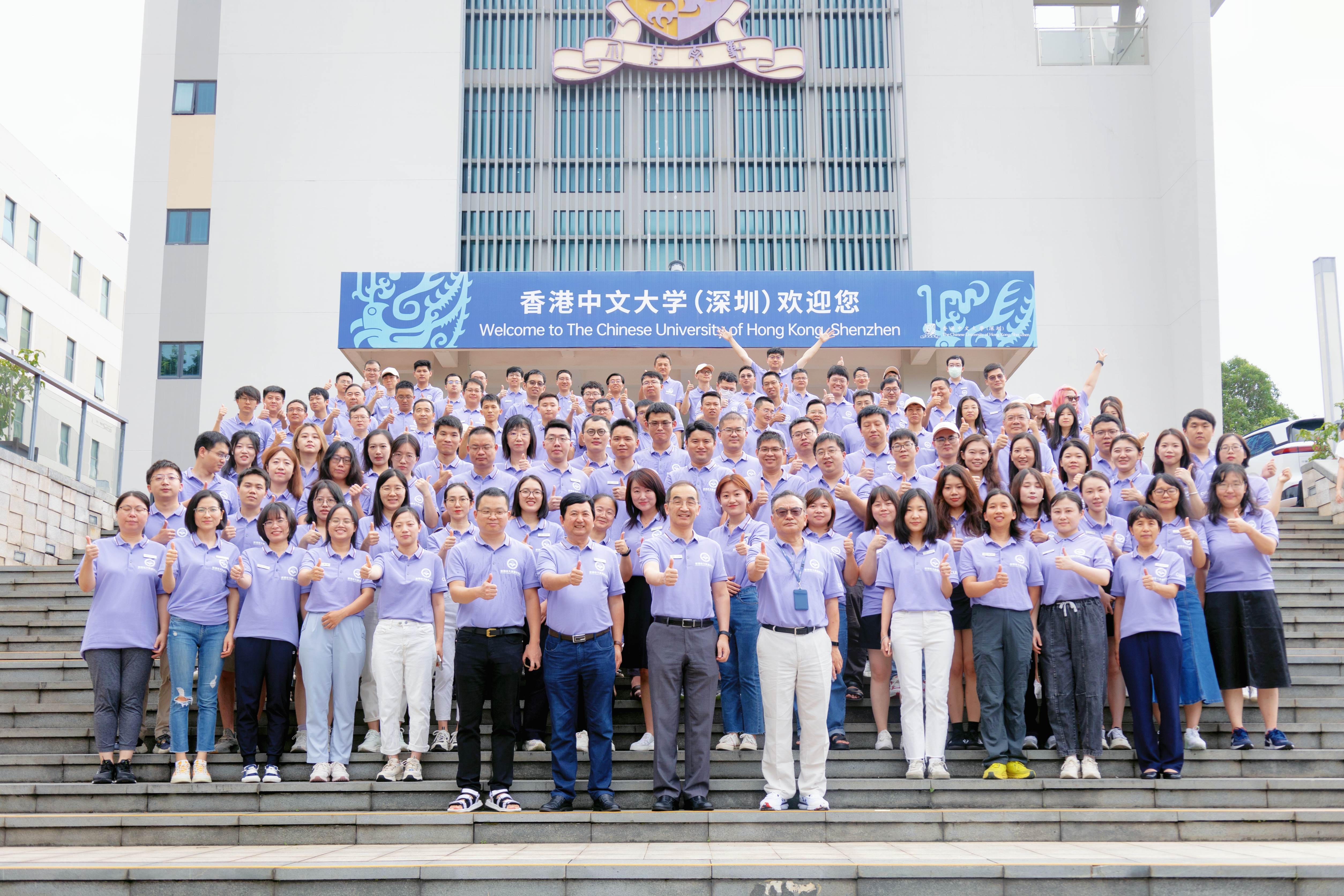 During the conference, Director Luo Zhiquan delivered a brief opening speech. He stated that the mid-year conference of SRIBD serves as both a review and summary of the past six months' work and an outlook for the coming months. He also emphasized that it is an opportunity for relaxed communication and mutual understanding among colleagues, encouraging everyone to cherish the opportunity to speak and provide constructive suggestions and rational opinions for SRIBD's development.
Following that, Executive Director Lee Ping presented a report and summary of the overall work of SRIBD in the first half of the year. He focused on reviewing the progress of talent recruitment, industrial exploration, platform construction, and cultural development.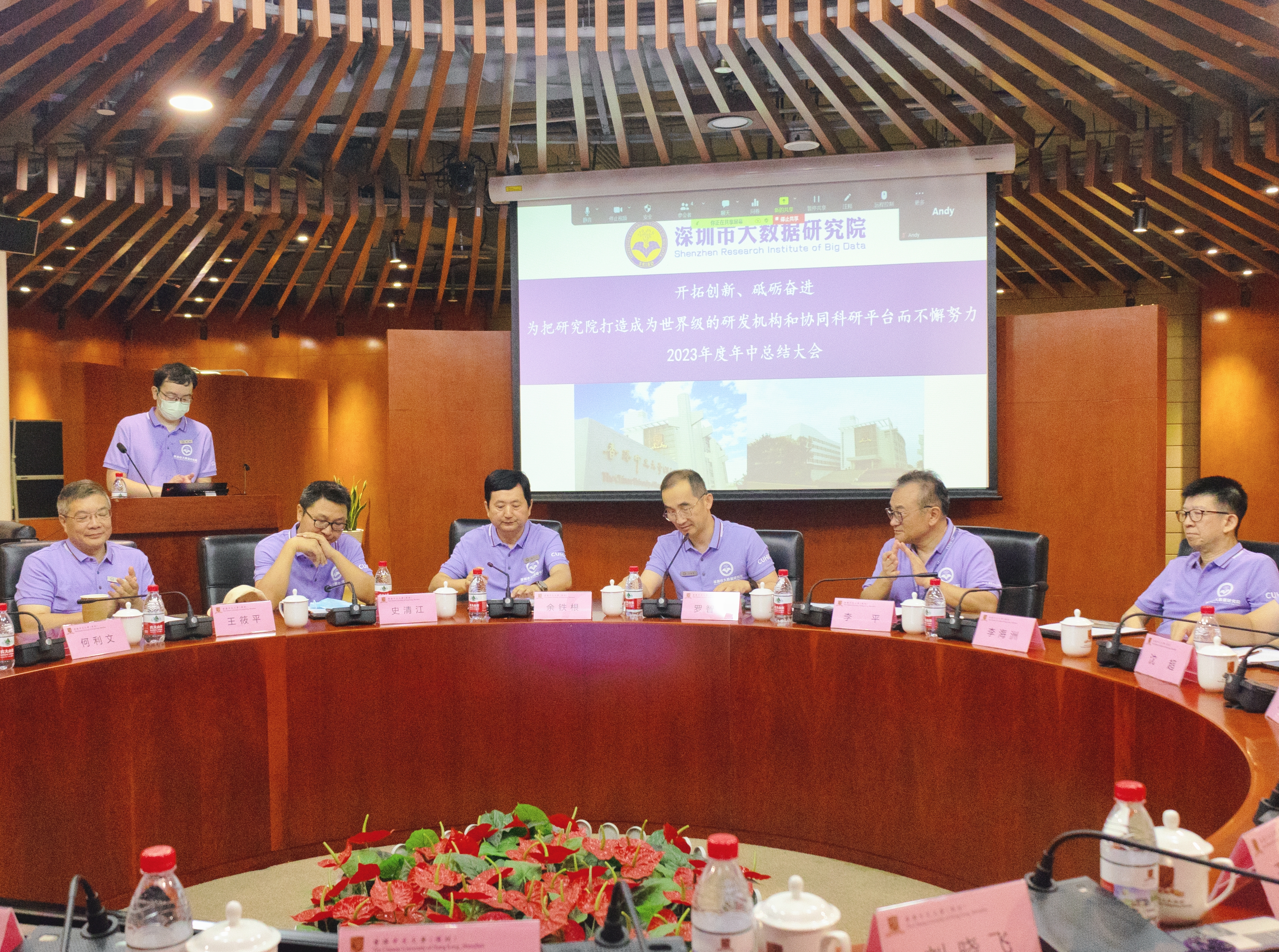 Employees Li Haofeng, Lin Rong, Shen Hao, Wang Shuai, Wang Longfei, and Wang Changmiao, as representatives, delivered speeches where they shared their work progress and provided suggestions for the development of the institute. Their speeches showcased their unwavering determination to ride the waves together with SRIBD and contribute to its growth.
During the open discussion session, employees expressed their opinions and put forward various questions and improvement suggestions from different perspectives.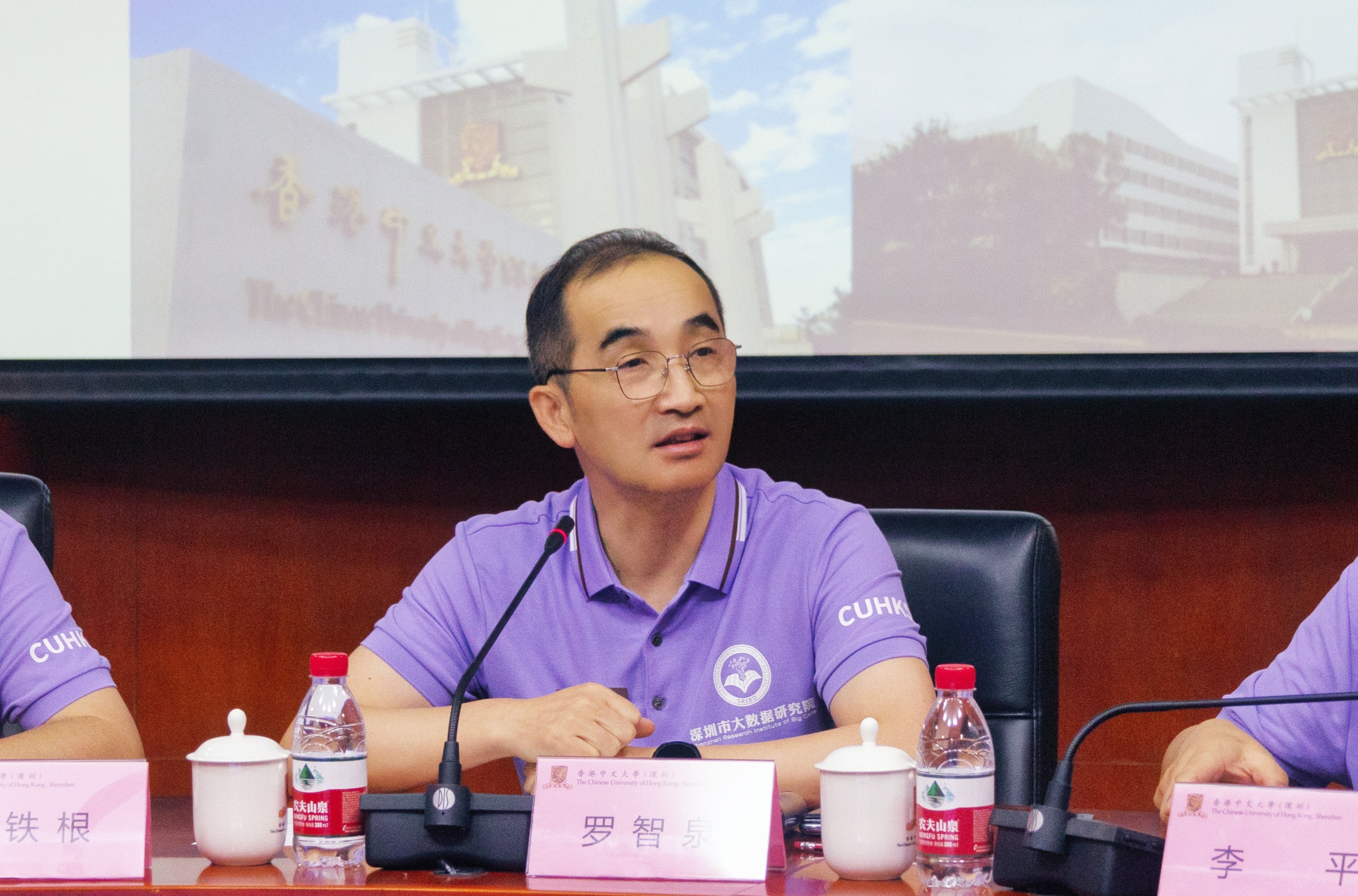 Director Luo Zhiquan has expressed appreciation for the achievements made by SRIBD in various aspects such as team, platform, and cultural development in the first half of 2023. Additionally, he has provided specific requirements for the research work.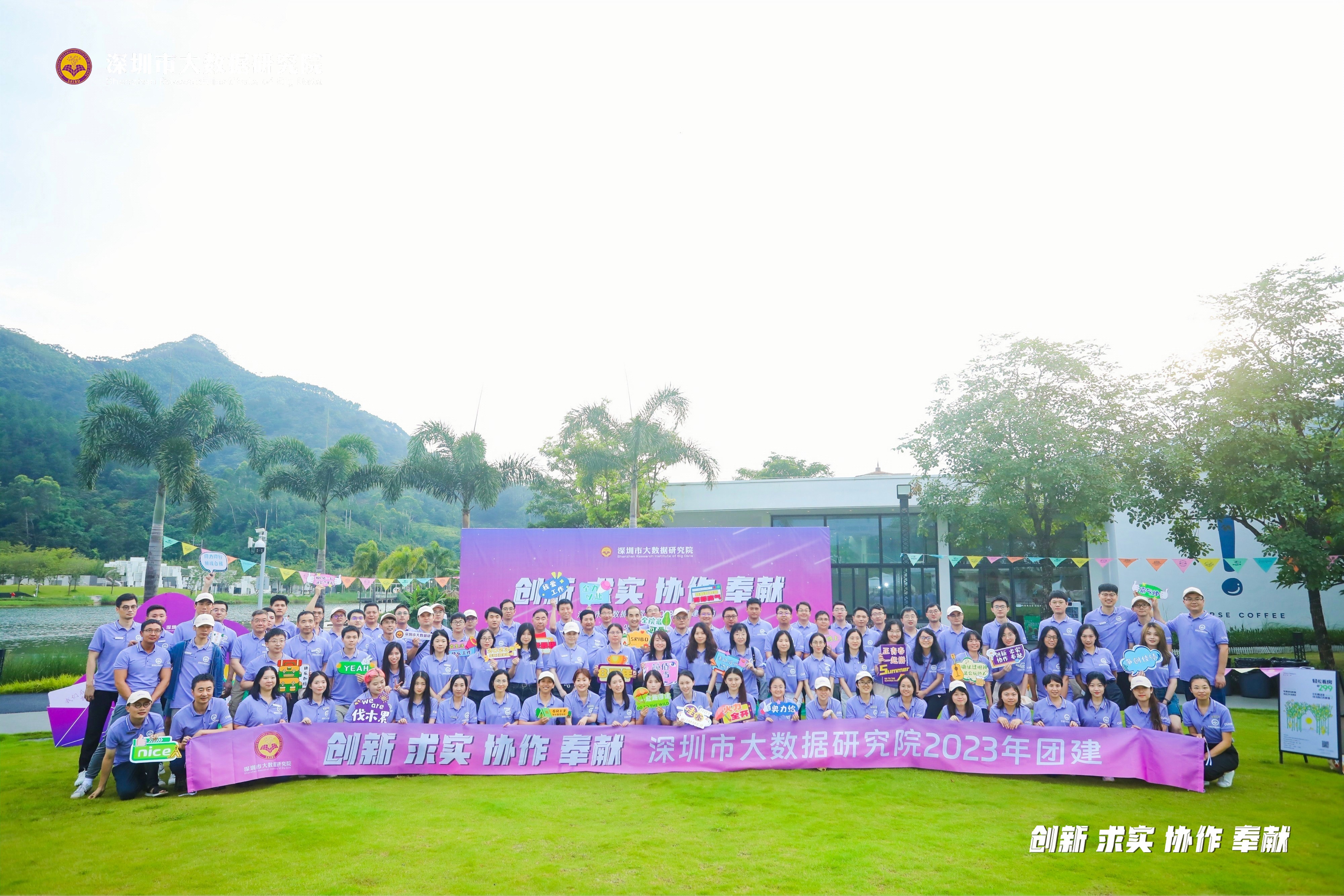 Following the mid-year conference, SRIBD organized a team-building activity for all staff members at the Chunmuyuan Town in Heyuan. The employees participated in a variety of activities, such as curling and hiking, which brought them closer together and further strengthened team cohesion.