SRIBD and KAUST Sign Mou in Jeddah
On September 14th, Shenzhen Research Institute of Big Data (SRIBD) and King Abdullah University of Science and Technology (KAUST) in Jeddah, Saudi Arabia, signed a memorandum of cooperation to establish a joint laboratory. The signing ceremony was witnessed by Weizhong Qin, the Mayor of Shenzhen, and Professor Fanchang Chen, President of KAUST. They also unveiled the laboratory. Professor Zhiquan Luo, Vice President of The Chinese University of Hong Kong, Shenzhen, and Director of SRIBD, and Professor Pierre J. Magistretti, Vice President for Research at KAUST, represented both parties in signing the agreement.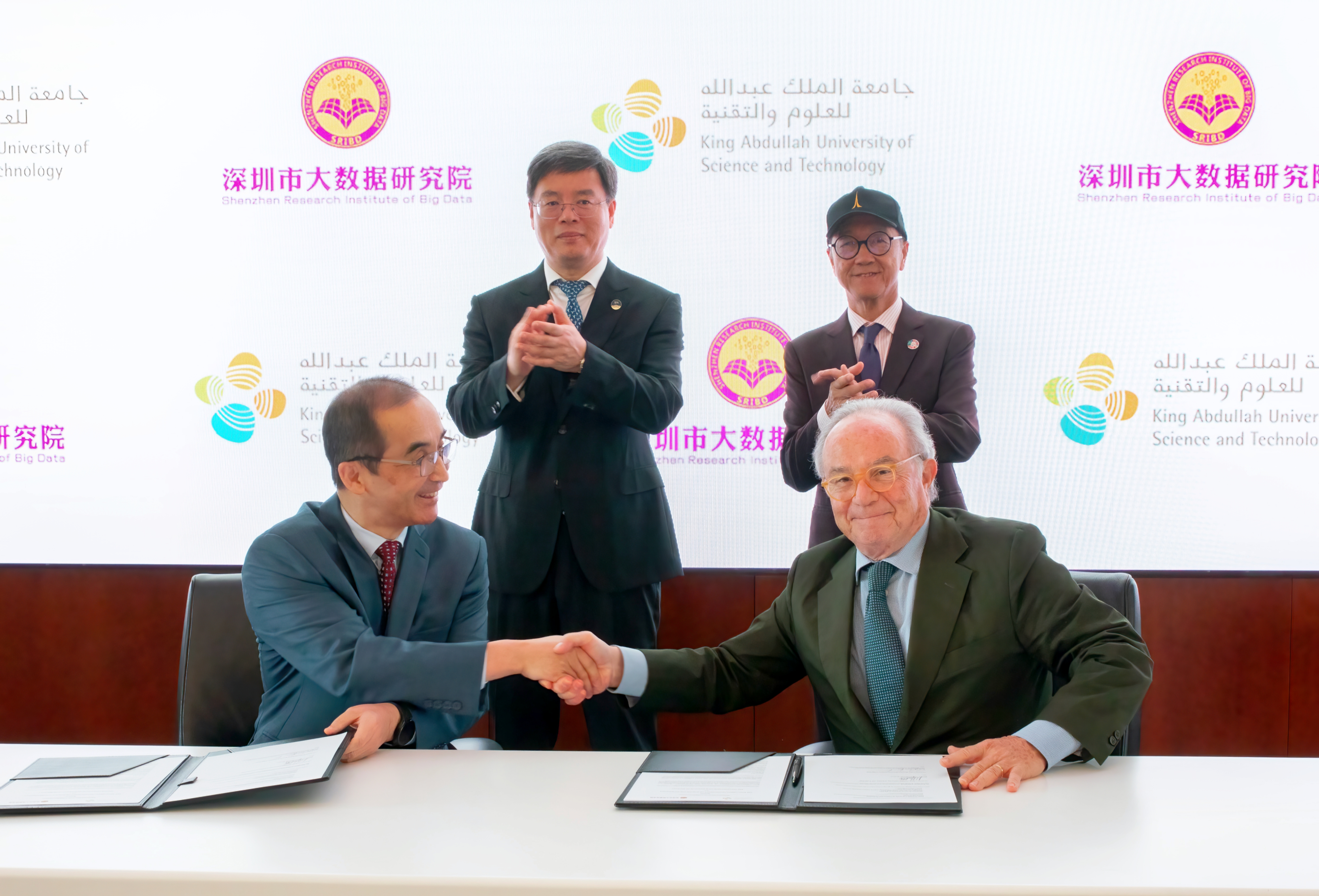 Signing Ceremony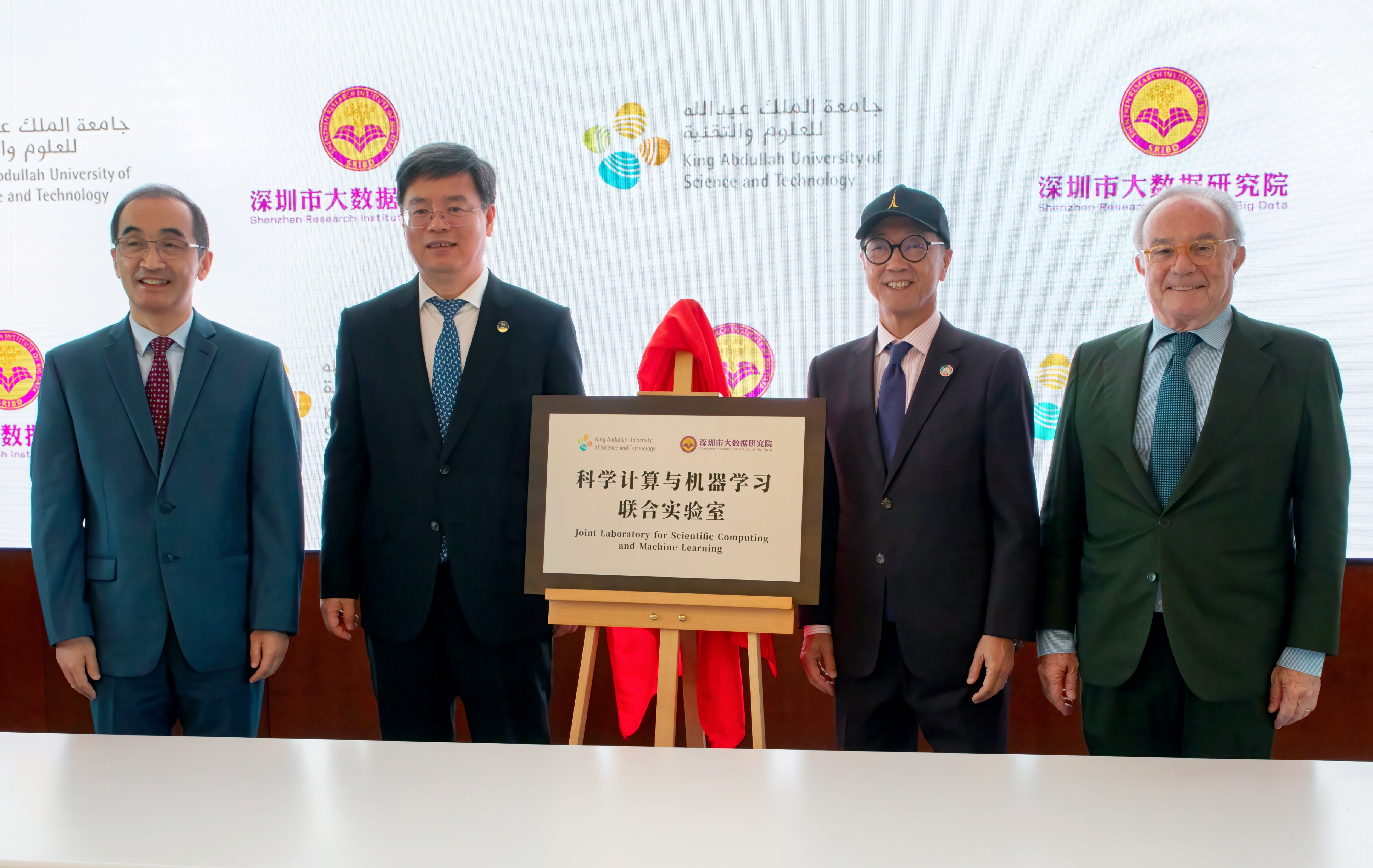 Unveiling Ceremony
According to the memorandum of cooperation, both parties will establish the King Abdullah University of Science and Technology - Shenzhen Research Institute of Big Data (KAUST-SRIBD) Joint Laboratory for Scientific Computing and Machine Learning (SCML). The laboratory is dedicated to collaborative research projects in scientific computing and machine learning, as well as interdisciplinary research. SCML will address common theoretical issues in scientific computing and artificial intelligence, including traditional numerical simulations in multi-physics problems, deep learning, algorithms for their integration, the fusion of large models and physical laws, and training algorithms for multi-language large models, among others. Additionally, as a joint innovation research center, SCML will provide an international platform for mutual exchange between the Kingdom of Saudi Arabia and local governments, industry sectors, and relevant institutions in China.
The event was also attended by Lin Zhang, Director of the Shenzhen Municipal Committee of Science and Technology Innovation, Xiquan Yu, Director of the Industrial and Information Technology Bureau, Yongjian Wang , Director of the State-owned Assets Supervision and Administration Commission, Dr. Ping Lee, Executive Director of SRIBD, Professor Gianluca Setti, Dean of the College of Computer, Mathematical, and Natural Sciences at KAUST, and Professor Jinchao Xu from KAUST, among others.